Puppy plans 2022!
Over the course of the last 3 years, Tuvalu has grown into a smart and talented young lady who seems to have no limits with what she can accomplish.  She's a joy to learn with, fun to have around and is definitely blooming with both of her parents' qualities – joyful and versatile like her mom Vicky and intense and biddable like her dad Fly.

It's finally time to reveal our plans for 2022!

•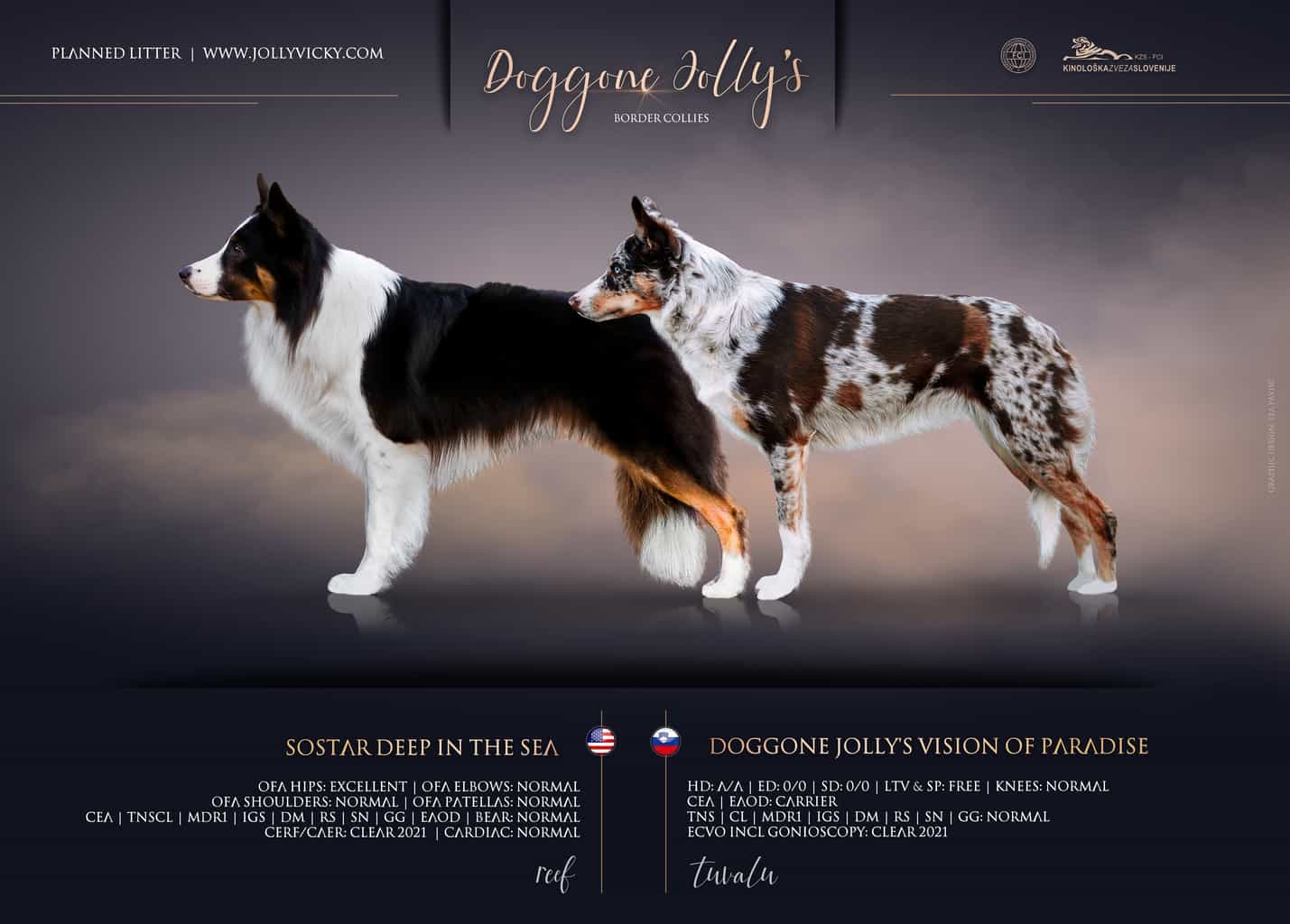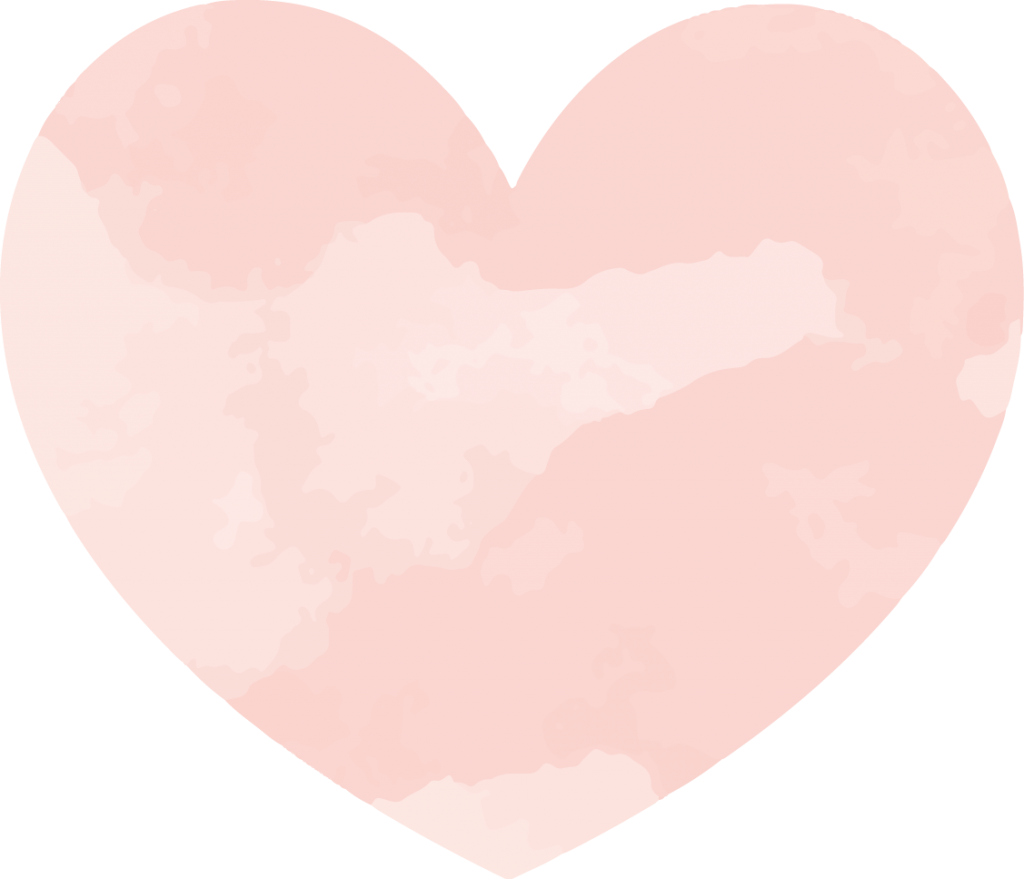 MEET REEF,
Southern Star Deep in the Sea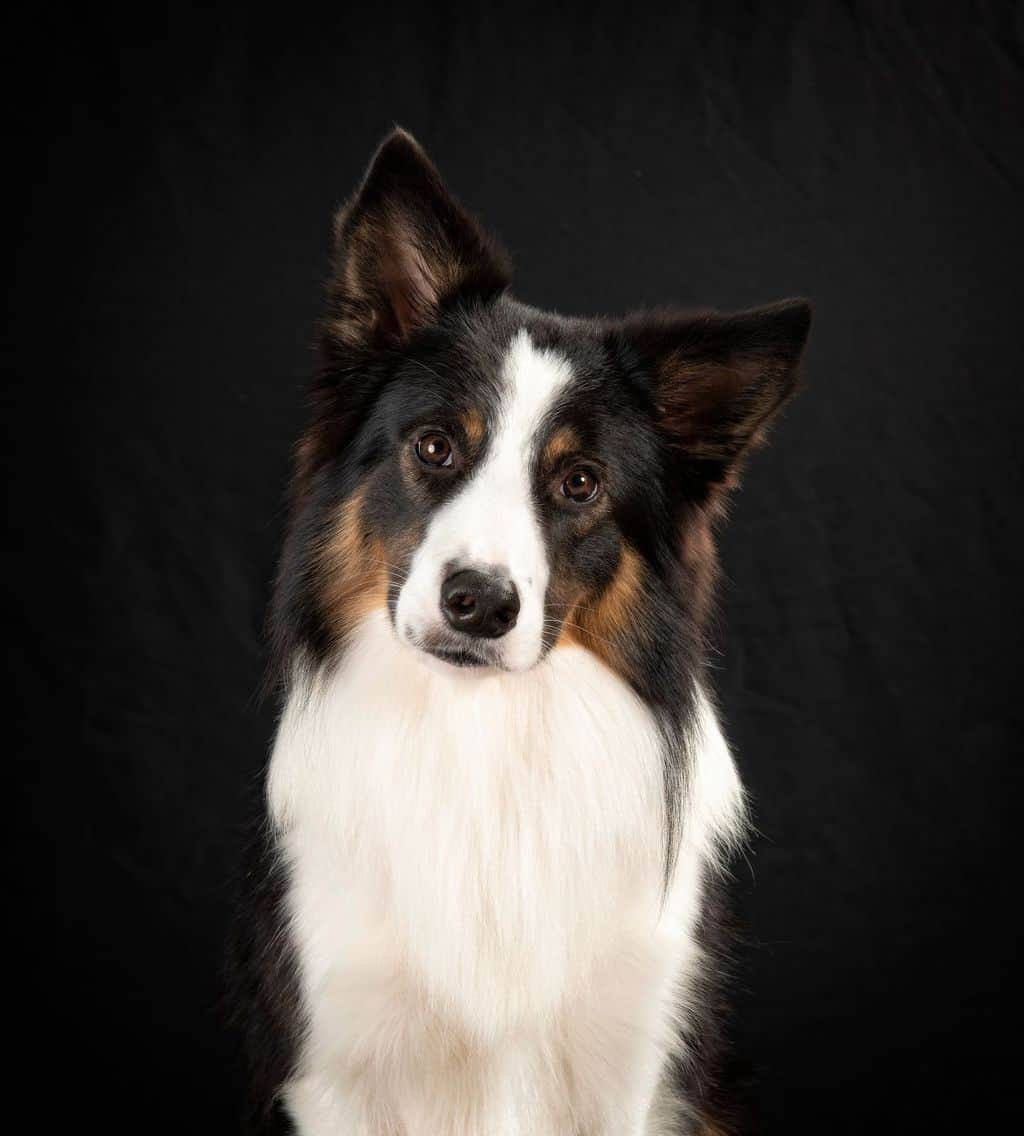 •
"To know Reef, is to love him. Reef exudes confidence and power in everything he does, and he also happens to have the most contagious happy personality you can find. From the moment Reef was born there was a spark in my heart and I knew he would be mine. As a puppy Reef was very mature, but never failed to light up any room he walked into with his huge personality. He has always been boasting with confidence from day one, he will fearlessly work with purpose on any task in any environment or situation. Growing up, Reef has been nothing short of phenomenal, he has excelled at every task thrown his way with total ease and confidence. At his first dock diving competition Reef (at 10 months old) popped out jumps over 16 feet with ease, and with little practice he began hitting jumps of 20+ feet! When he was 15 months old he earned an invite to North America Diving Dog Nationals in both the Open Masters Division and the Air Retrieve Senior Division. He ended up tying for 8th place in AR Senior with his dad Tex with a 17 foot snag!! He still is rocking the dock holding a best in distance of 24′, a best in AR of 21′, and a best of 14.562 in HD! He competed in HydroDash for the first time in February of 2020 and became the first BC to qualify in HD, he also ended the season as the first and only Elite Ranked Border Collie in HD!! Reef has proven to be a force to reckon with in all venues he trains and competes in, which includes Dock Diving, Flyball, Disc, Agility, Rally/Obedience, and Herding. Reef debuted in flyball in the summer of 2018 easily posting sub 4 second times consistently with his best time being a 3.8!! On stock Reef is a looser eyed dog but with all the intensity, work ethic, and biddability of a strong sheep dog, I have hopes to compete in herding with him if we have the chance. While working Reef gives 100% and is always ready to go; but when in the house Reef has an off switch like no other. He is able to go from 100 to zero in no time, and loves relaxing around the house on our rest days. Another great quality is that he has never met a stranger! Reef loves every person he's met, children being some of his favourites, he is so gentle with young kids, and loves to play fetch with them. In addition to loving people, Reef loves all other animals as well. He is friendly and sweet around dogs, cats, chickens, horses, and other livestock animals. He is very respectful of other animals space and reads situations very well. Reef has even picked up on some of his sire's qualities in alerting me to cuts/injuries on myself and has even brought injuries on other people or animals to my attention. Reef has a very sweet and nurturing aspect to him, and will do anything to make someone having a bad day laugh. He is the perfect package: confident and powerful yet still sweet and funny all wrapped up in one handsome dog. This boy is my absolute everything and I would love this dog no matter what we did in life, as long as he is by my side."


Reef lives in Florida, US with his owner Nichole, younger sister Drift, mom Joey and son Tsunami. Drift is basically a split copy of Reef, and in my eyes Joey is a black tricolour version of Vicky. Besides Reef, I have fallen head over heels in love with his family which is full of dogs reaching their full potential in dog sports.

"There is a voice that knows the answer before you even ask a question."
I've followed and admired Reef's breeder Bri (Southern Star Border Collies) since I can remember and I am excited to work with her and include the lines I deeply admire into mine. Bri has been absolutely fantastic, answered all my questions thoroughly and honestly and I am excited to finally officially become a part of the Southern Star family! I sure do ask a ton of questions and Nichole has been wonderful with all the information she provided, videos she filmed, and photos she sent of both Reef and his family. I feel like I know Reef personally and am excited to meet him soon!

•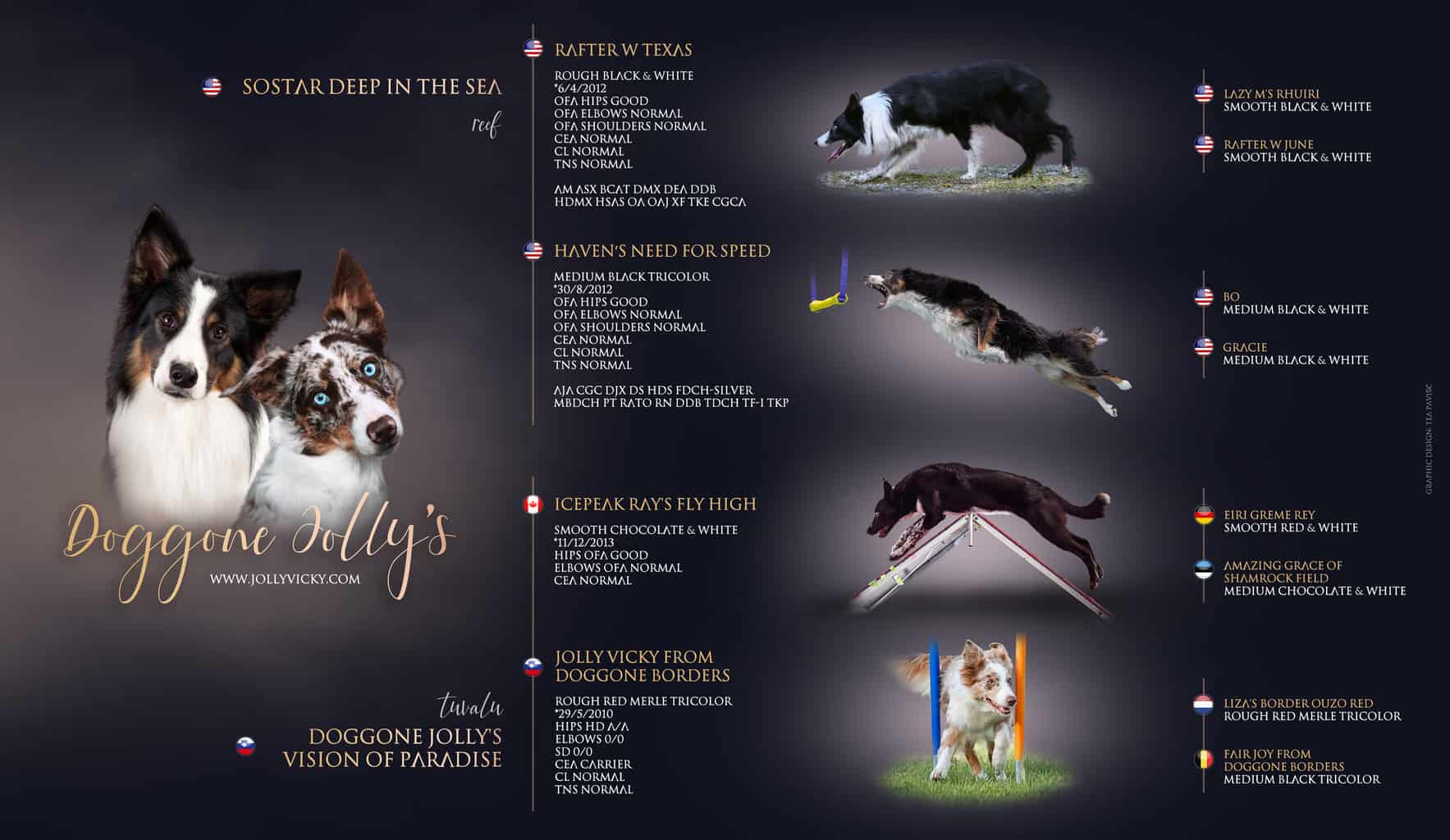 •
Seeing Reef for the very first time years ago, absolutely blew me away and something in my heart told me this is it! It was definitely love at first sight. Having first seen him way before I was even planning on breeding Tuvalu, I had a lot of time to think once it came to choosing the male. As many of you know, I am a sceptic – I like to ask questions and make sure my instincts are right before I follow my heart. However, as life often does, it always guided me back to the same path, back to Reef.


↠
"Dreams always come from behind you, not right between your eyes. It sneaks up on you. But when you have a dream, it doesn't often come at you screaming in your face. Sometimes a dream almost whispers. I've always said, your instincts, your human personal intuition—always whispers; it never shouts. So you have to, every day of your lives, be ready to hear what whispers in your ear; it very rarely shouts. And if you can listen to the whisper, and if it tickles your heart, and it's something you know is right, then that is going to be what you do."

– Steven Spielberg
•


And that dream? It whispered to me over and over again. Seeing more of Reef through videos and asking more and more questions, simply confirmed my intuition was right all along. He's everything I have been looking for Tuvalu's very first litter, and more.
Reef's temperament reminds me a lot of Vicky's, and I cannot possibly put into words how excited I am to see what this combination produces! Reef comes from a line of all rounded dogs, with brilliant characters and stable temperaments. Dogs who exceed in sports and make fantastic family members. Many of Reef's relatives, including himself, work as service dogs.

About Reef and his family:
Reef comes from a line of incredibly intelligent and confident dogs that are also amazing athletes. All of the dogs surrounding him directly, and even those not so closely related are very stable and sure of themselves. It's quite often you will hear them described as having a "carpe diem" type of attitude! They're always down for anything their owners ask of them, from sports to herding and even to service work. Both of Reef's parents are amazing workers and excel in a variety of sports, and Reef's sire also happens to be a service dog. Typically the dogs in his line are very level headed, they are high drive working dogs but also have beautiful off switches when not working. These dogs live to please their owners, and are very much team players with their owners/handlers.
– Nichole

I believe Tuvalu and Reef are a perfect match for each other because they fulfill one another. They are the perfect combination of working ability and strength. Reef brings stability, fortitude and fearlessness to the table. While Tuvalu brings the power, explosivity and the 150% swift working attitude.
I expect high drive working/sports dogs that will work through any given task and will excel in dog sports, yet still have a lovely off switch and make delightful family members.
Doggone Jolly's Vision of Paradise x Southern Star Deep in the Sea
Spring/Summer 2022
Puppies are spoken for.