5 weeks of Happiness
Can you guys stop growing for a second, please!?
I feel like it was only yesterday that they were born.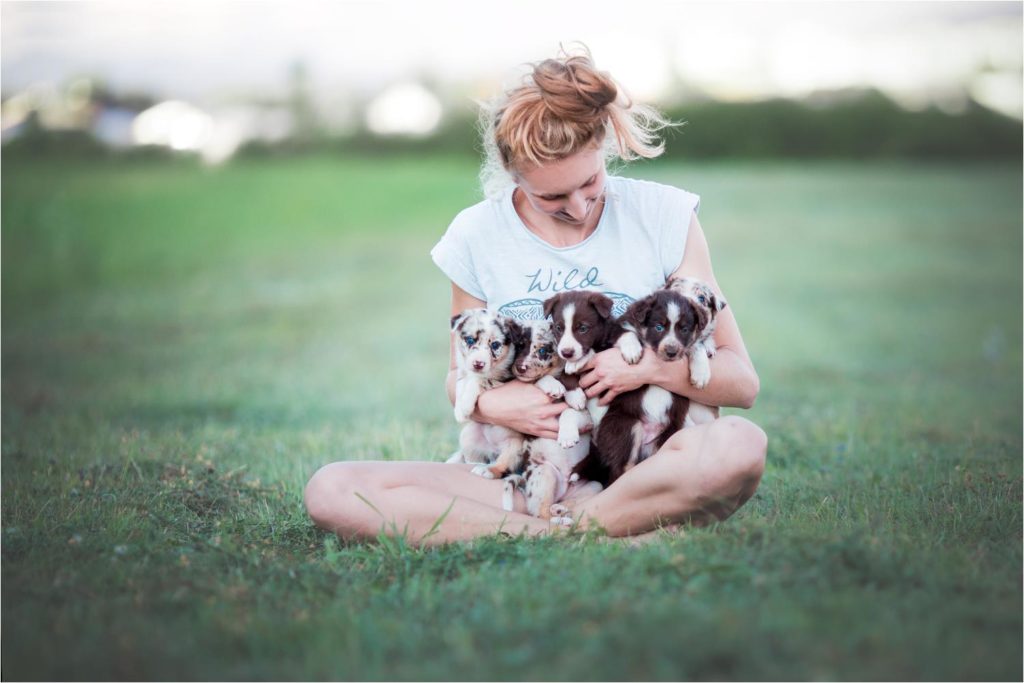 ↠
They are slightly over 5 weeks old, got their own playroom, met the outside world, tasted the real raw food, met other dogs and lots of people. We had a short clicker sessions, they are learning to take food from hands and think before they get it. Short sessions like 30 seconds but a great way to start exercising their clever minds!

Starting them on raw was something I was pumped about. Our first litter (The Hooligans) was not raw weaned and since Vicky has been since then on raw, I didn't even think of offering them anything else but raw. Not only they love it, it's a whole lot less messy and a whole lot less work. Soaking kibble into puppy milk was the worst for me the first time as I felt it smelled like hell and consequently they smelled, too. Ew! Might only be me, but I did hate preparing food the very first weeks of the first litter. Besides, even though we took it slow, they were fast eaters and when offered kibble without being soaked they almost choked on it. They will meet the kibble though before they go and hope it goes smooth.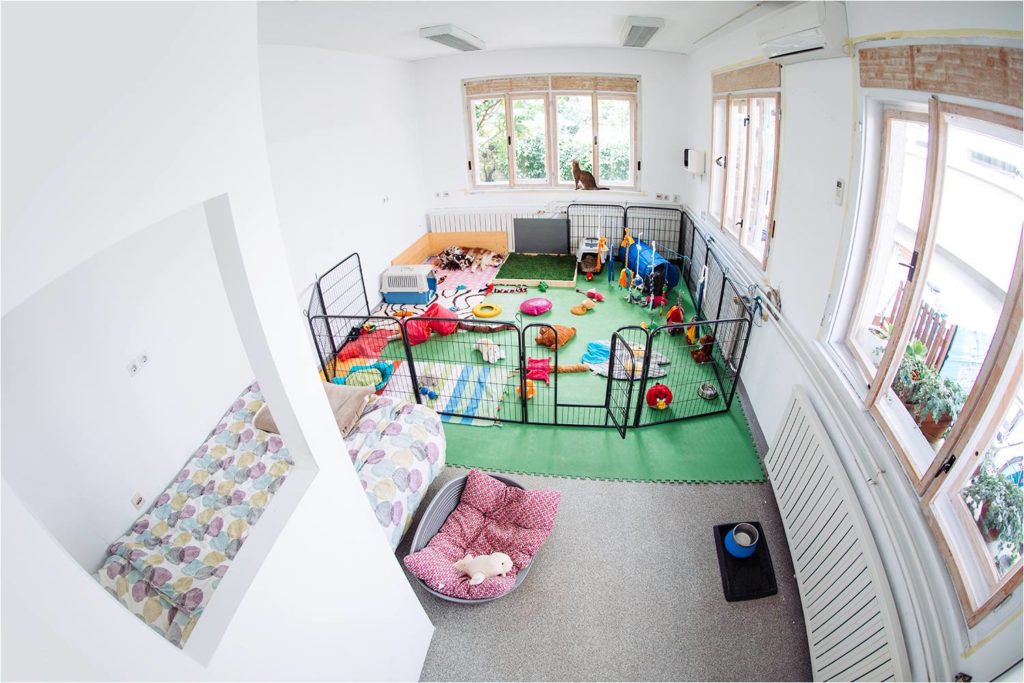 •
The point is; weaning on raw is way more simple and I really, really enjoy it. Once they were over 3 weeks old I offered them a few chicken wings to see if they were interested; and interested was understatement! They went wild, holding the wings between their paws and chewing on them with their small developing teeth! Incredible!
I boughtt a meat mincing machine so I could mince their meals at home and knew exactly what was put into them to start with. They loved any kind of meat I offered (slowly, of course!!). I was constantly following their poos to see if there was diarrhea and to my surprise their tummies accepted everything and anything! Beef, turkey, chicken, rabbit, fish; next addition to their menu will be venison and I can't wait to see their reaction. Slowly but surely adding more protein is the key. I also add beef ribs full of meat, they got chicken legs and rabbit head; everything to teach them to use their developing teeth. They look like a pack of baby wolves and they absolutely love it.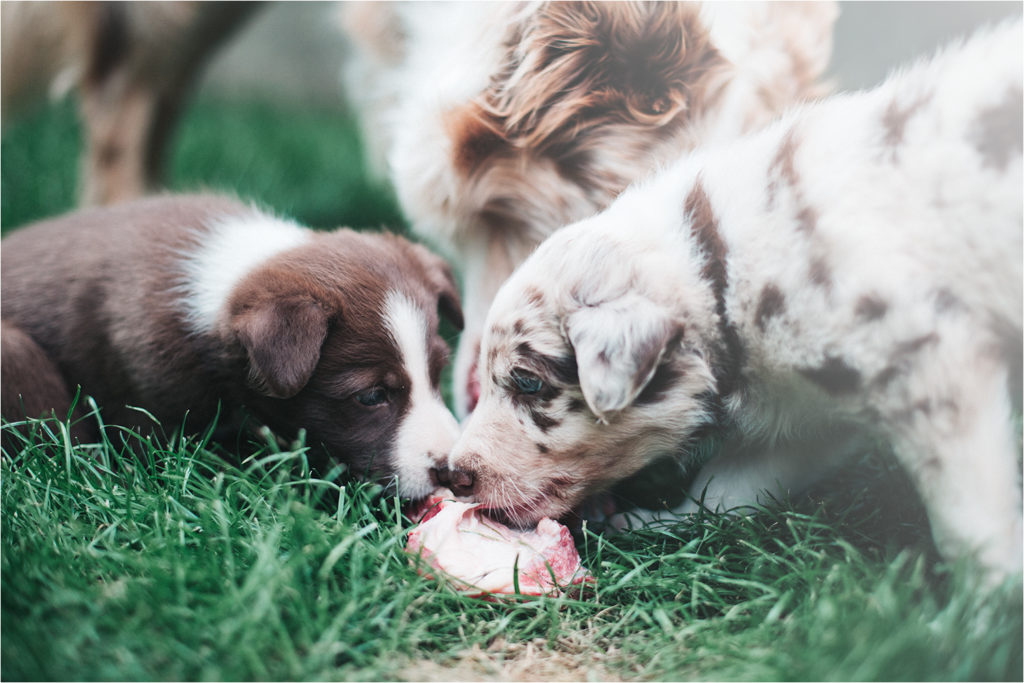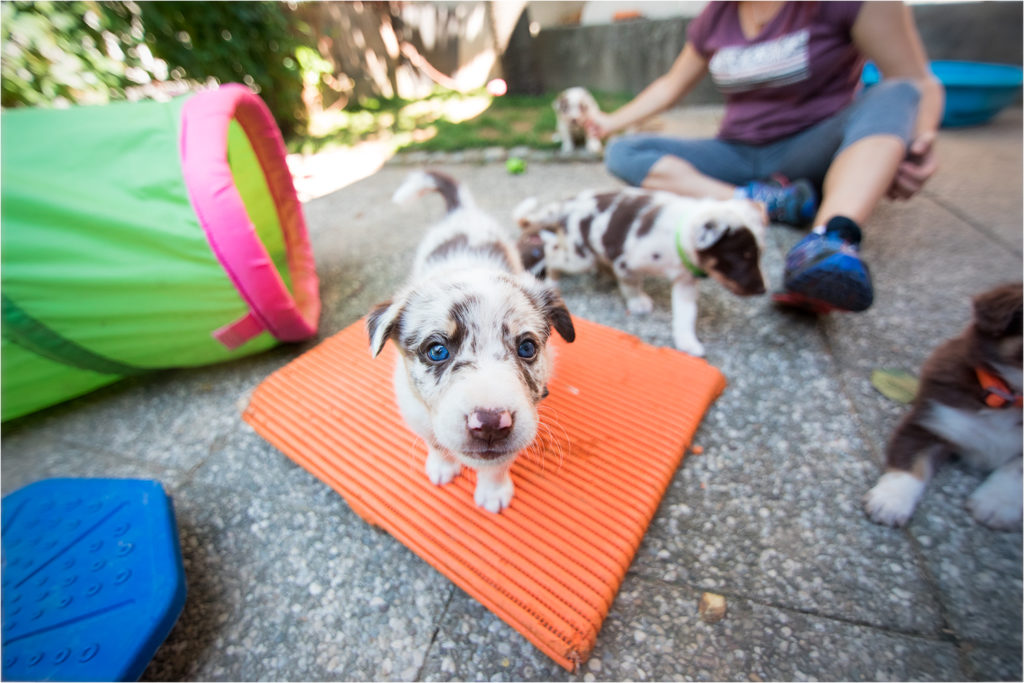 They got their first puppy collars, got to walk on leash for the very first time and saw a bit of the outside world;  endless fields to run on.

•
One of the biggest THANK YOUs ever also goes to my best friend who stays with us almost daily, helping me with all the pictures I take, socialization, feeding, cleaning etc. I could not possibly be more thankful and already the second litter around could not possibly wish for a better auntie. Thank you everyone who helps here and there, there would be no good puppy pictures without at least two or three people helping, haha!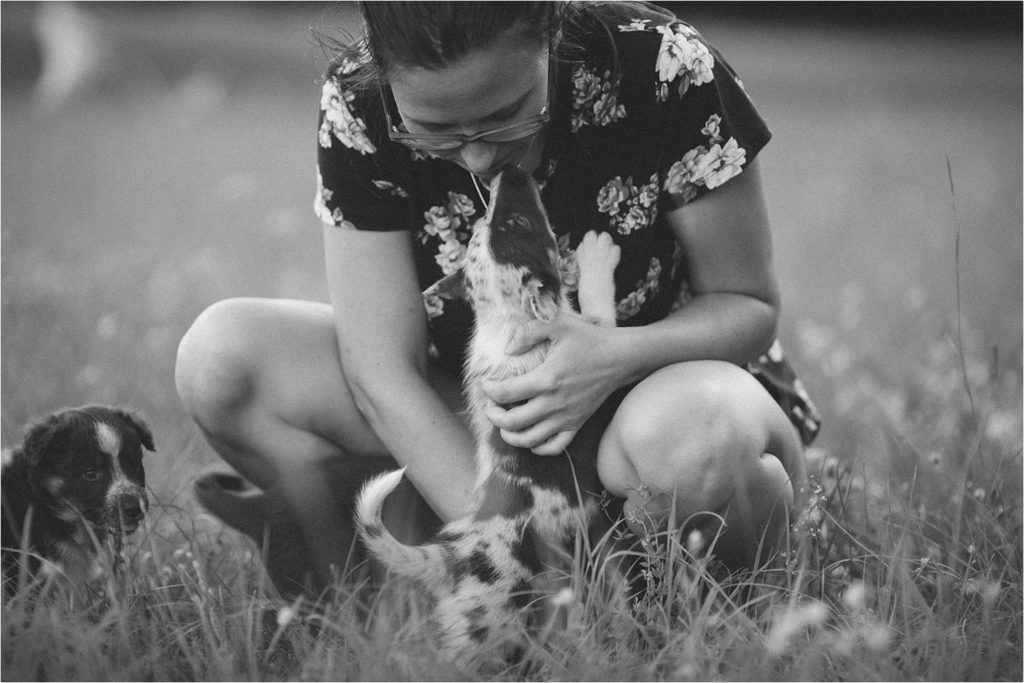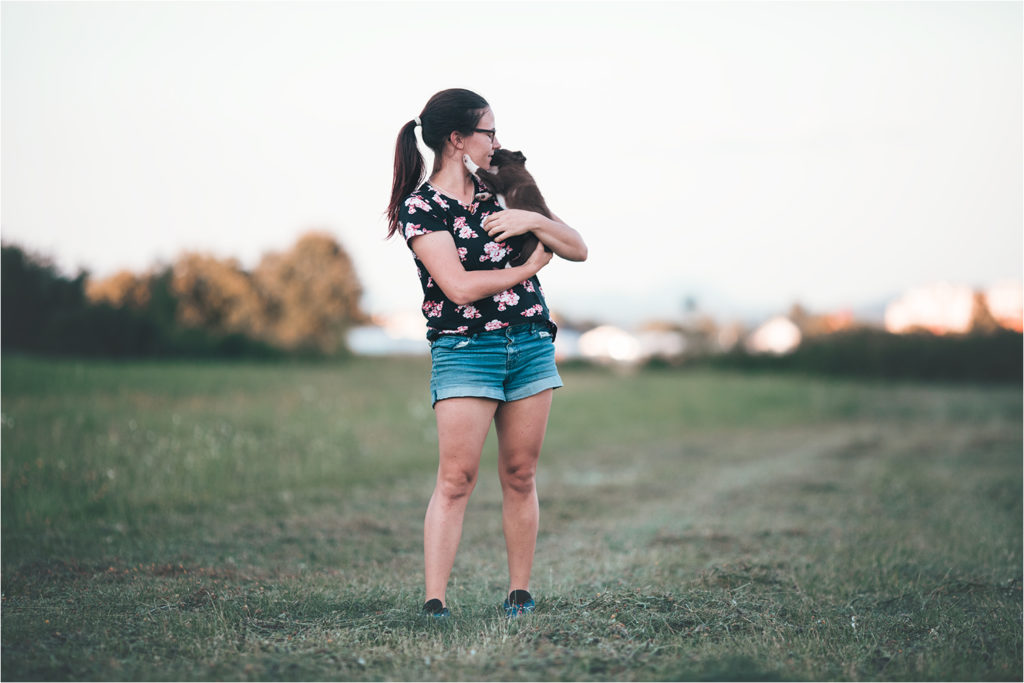 And this girl, she is doing fantastic. Yesterday we went for the very first sheepherding training after the puppies are she couldn't possibly love it more. I am taking her for swims and walks and plays and she is taking it all so easy besides taking care of her puppies. For sure she makes a wonderful mother in addition to generally being the simpliest, easiest and most wonderful dog there is. It's all for you, baby girl.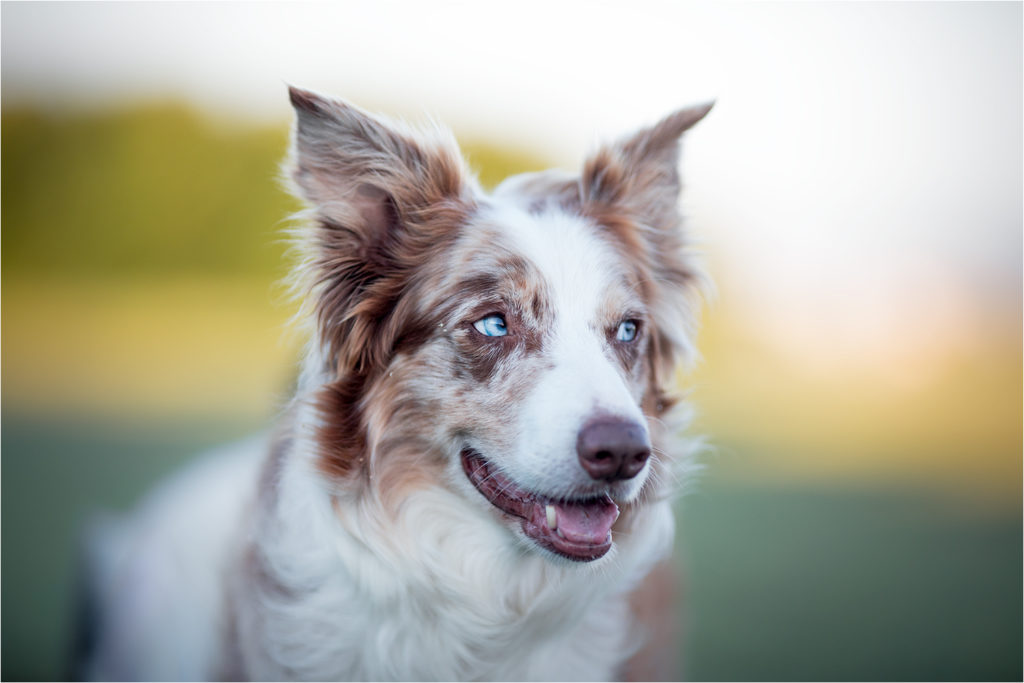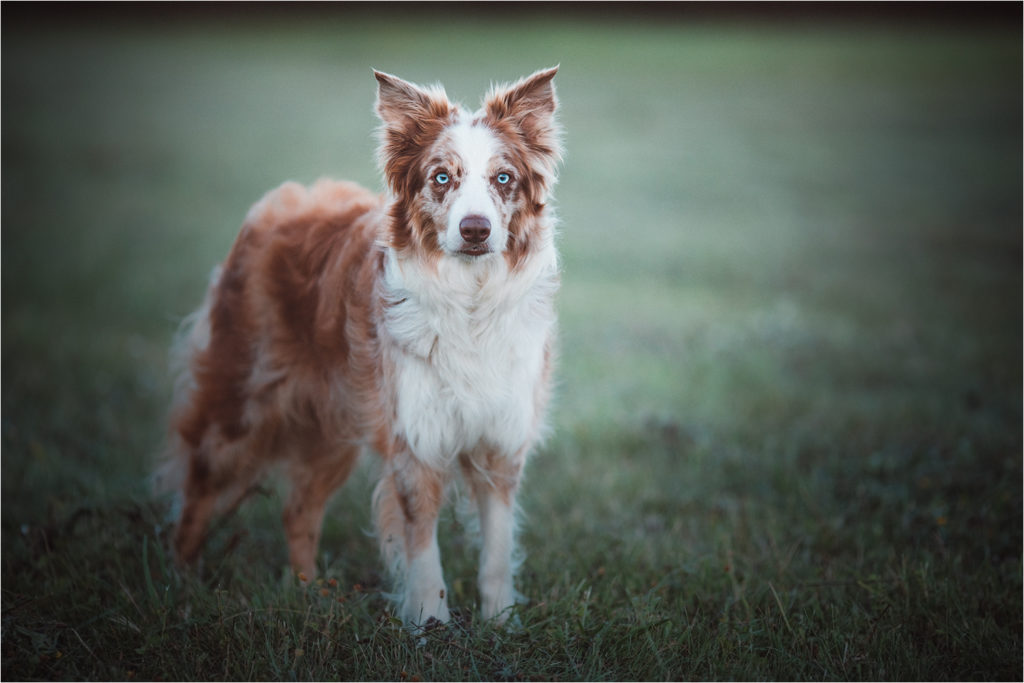 Two more weeks of you and me only and then life opens a whole new chapter.
We are one you and I
We are like the earth and sky
One family under the sun
All the wisdom to lead
All the courage that you need
You will find when you see
We are one
Family,
family,
We are one.